Last updated:
Cooking is required for many quests and is an easy way to make some money in 9th Dawn 3. To start cooking, you first need to talk with Medium John and Foddy in Ashwick.
His name is not Foody!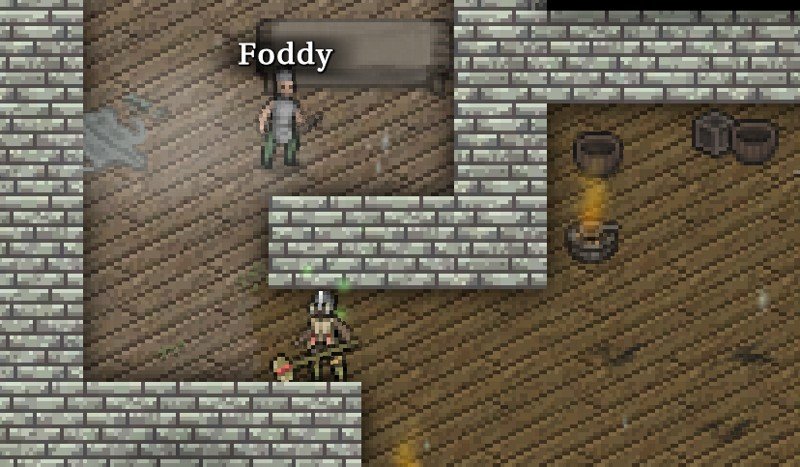 If you call him Foody, his prices will go up permanently. This is not the end of the world as there is other cooking NPCs in other towns but it will make making money with cooking at the beginning of the game more difficult.
Food that increase HP by a percentage are a great alternative to HP potions if you put points in endurance and get the health passives. Also, the higher level recipes give melee and magic buffs. Pretty good!
List of cooking recipes
Level 1 - Smelly Broth
Level 2 - Potato Soup
Level 3 - Veg Soup
Level 3 - Fried Rat Tail
Level 3 - Cooked Meat S
Level 4 - Fried Rat Tail Salad
Level 4 - Apple Juice
Level 5 - Berry Brew
Level 6 - Potato Brew
Level 10 - Cooked Meat M
Level 10 - Basic Salad
Level 10 - Meat Salad
Level 10 - Fish Salad
Level 15 - Boring Meat
Level 15 - Boring Veg
Level 15 - Boring Fish
Level 15 - Honey-Salt Meat
Level 20 - Cooked Meat L
Level 26 - Special Veg
Level 26 - Zesty Fish
Level 37 - Poached Fish
Level 37 - Sweet Veg & Potato
Level 37 - Special Roasted Meat
Level 37 - Fried Shellfish
Level 45 - Feast of Meat
Level 45 - Feast of Veg
Level 45 - Feast of Fish
Level 57 - Meat Master Bake
Level 57 - Veg Master Bake
Level 57 - Fish Master Bake
Level 70 - Plate of the Dawn Gods
Making money with cooking
It's pretty simple really. Buy ingredients from Foddy or another NPC, cook them and sell him back. At first, you're going to lose money but as you do it, your Bargaining skill level goes up which brings the costs down and the selling prices up.
Get to 100% on a recipe like Smelly Broth and then you can cook hundreds of units without manual clicks. You can cook up to 999 at once without clicks.
There you go, you've got a new stream of income!