Last updated:
This is a list of farm layouts that have been shared on the Stardew Valley subreddit. It is by no means an exhaustive list; there are many great ones, and I simply selected farm layouts that I thought looked cool or original. They are ordered by author name.
Click on a farm to open the original uploaded design. Maybe they will give you ideas for the design of your own farm!
List of farm layout ideas
A_DRONE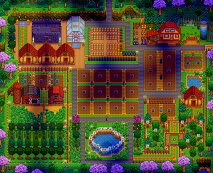 benchchromatic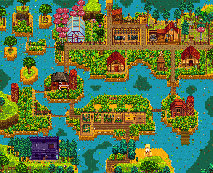 _Biscuit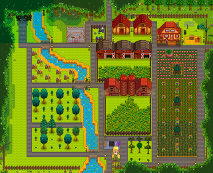 Boombza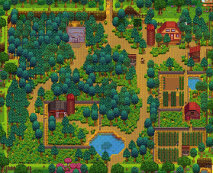 botay93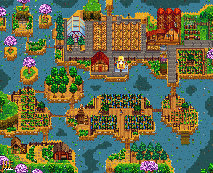 carshoom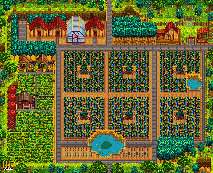 Delmona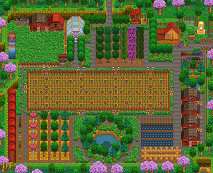 dielquo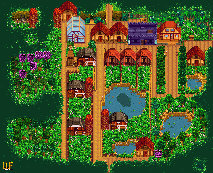 djsedna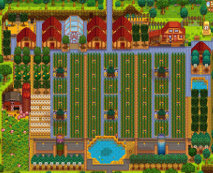 dumarcon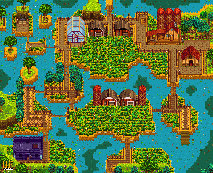 duruz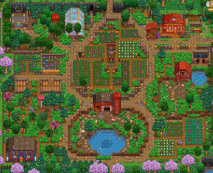 Eebrohim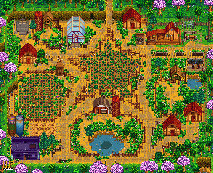 ek7games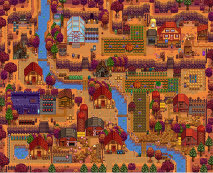 Eru_Turin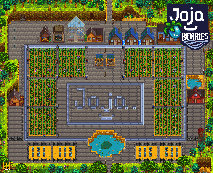 ghyssyrian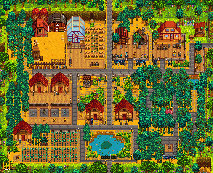 GreenLeavesDryHeaves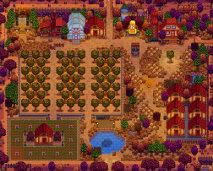 Goodbye_Galaxy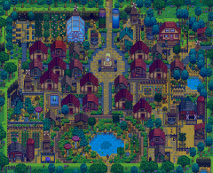 Hawkster78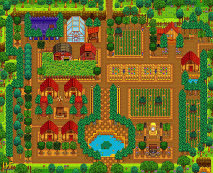 hellotaliyah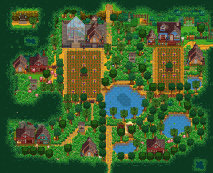 HeyItsJeremy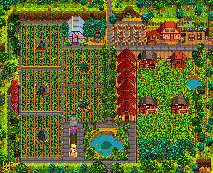 Holls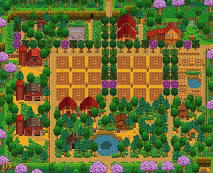 Honeywell-mts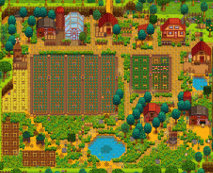 JesusFappedForMySins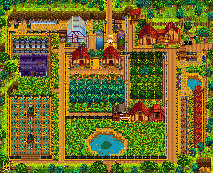 jmanc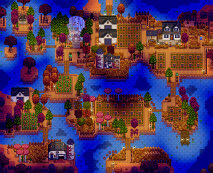 justaris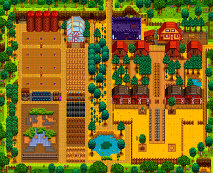 Kephirat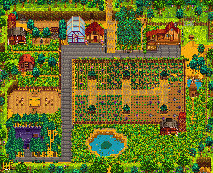 Mister_Red_Bird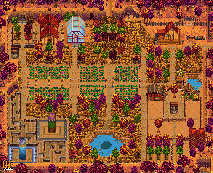 OzrowO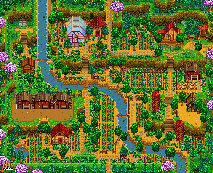 pufut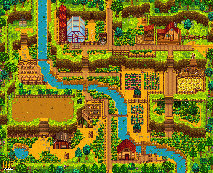 qasarac_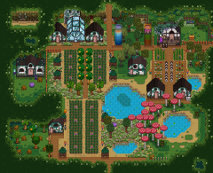 RoninSven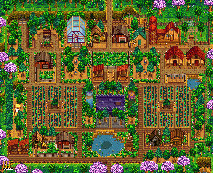 SandwichRY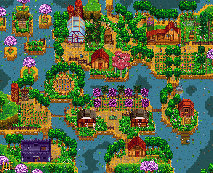 SchrodingersPanties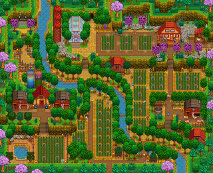 senb0_1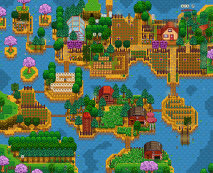 TheBlackTempestHaar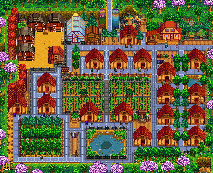 thedoctorwaffle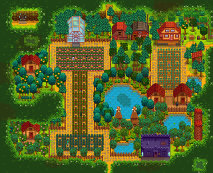 ThinPen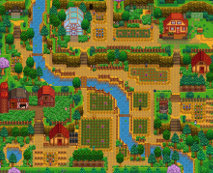 tugafabio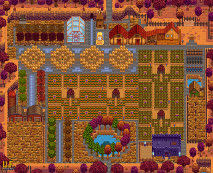 tugafabio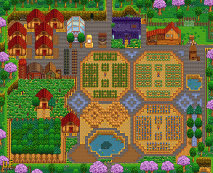 uselessdragonfly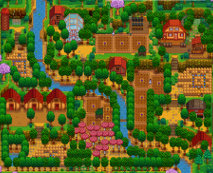 WinTTY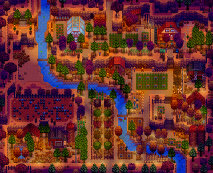 Workingantu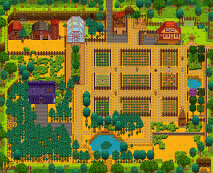 Useful links
A tool for Stardew Valley players that want to upload a complete picture of their farm. More than 145 000 uploaded layout examples are available under the browse link.
An infinity of design ideas!
Got the idea? It's time to get to work! With this tool, you can select a map and start planning your farm design very easily.