Last updated:
Flag is win, but there is a few walled rooms with shut doors to move through. Keys open doors, but there is only 2 keys available for 3 doors to open.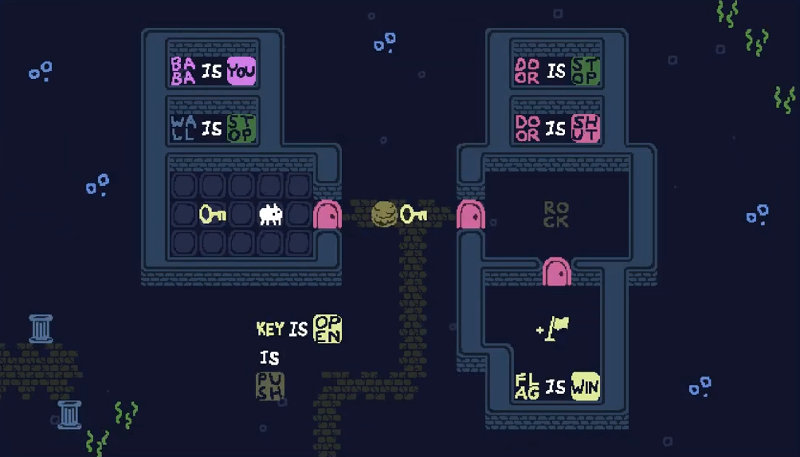 Hints
Using a key doesn't have to be the only way to open a door.
How to win the level
Open the first two doors with the keys. Next, make rock is open. You can now use the rock in the middle of the level to open the last door and capture the flag to win !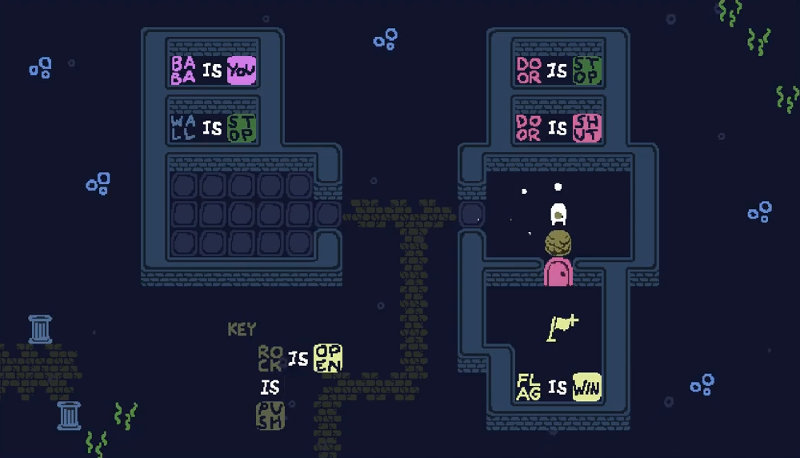 Lake levels
New project
I am currently developing a little 2D crafting RPG. Gather resources, process them, craft products, sell them and improve. Check it out!
More Baba is You